As I have just spent a week in Marseille attending a workshop about learning Max, Msp, Jitter and Max for Live led by Julien Bayle, I am totally hooked up to dive deeper into this field. Julien is a well known artist in this field and as well a very good teacher and I can highly recommend to attend his workshops!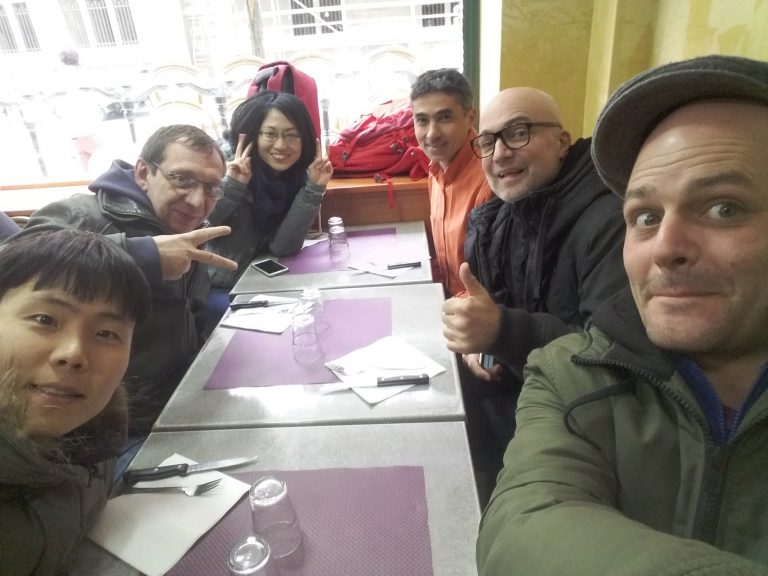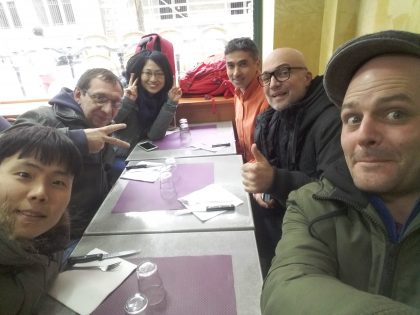 Learning Max and Max for Live
I have learned a lot about Max for Live by myself, released M4L devices and offering some services with M4L already,  but found out (again) that getting taught by a pro can take things to new level. On my travels back from France I was asking myself which universities and institutions are teaching Max, Msp, Jitter and Max for Live and posted this question in the Max/Msp Facebook group and comments just exploded.. (see original post on Facebook)
PLEASE CLICK HERE FOR A LIST OF MY MAX FOR LIVE DEVICES!
List of institutions teaching Max
As scrolling through all the comments and links is not a really nice experience I decided to start to list all this info here. Of course I couldn't check all the links and infos and a few courses might be only teaching small parts of Max and have their main subject on other things, some places might went on to teach different subjects etc. but these are or were places where people got in touch with Max. I will complete the list time by time and haven't put in all the places which where mentioned yet. If you know of a place please mail this to me (City, University, Institute plus links!) so I can add this to the list.
Europe
Netherlands
Utrecht – HKU University of the Arts Utrecht
The Hague – Institute of Sonology
Amsterdam – Amsterdam University of Arts
England
London – Queen Mary University of London, MSc
Leicester – De Montfort University, Creative Music Technology BA (Hons)
Germany
Karlsruhe – Hochschule für Musik Karlsruhe – Institut für Musikwissentschaft und Musikinformatik
Hamburg – Hochschule für Musik und Theater – Max/MSP LAB
Irland
Dublin – Trinity college Dublin, MMT
Nothern Irland
Belfast – Queens University Belfast
Spain
Universitat De Barcelona – Sound Art
Portugal
Lisbon – Escola Superior de Música de Lisboa
Porto – Universidade do Porto, Faculdade de Belas Artes
Scotland
Edinburgh – University of Edinburgh, MSc Sound Design – not any more? Changed to PD?
Glasgow – University of Glasgow, MSc Sound Design and Audiovisual Practice
Glasgow – Glasgow Caledonian University, Audio Technology BSc
Sweden
Gothenburg, Valand Academy, Interactive Art
USA
Berkeley – CNMAT