I produced a number of online courses about the subject Ableton Live and drumming.
You can check ALL of them out HERE!
---
Ableton Live for Drummer Vol.1 – online course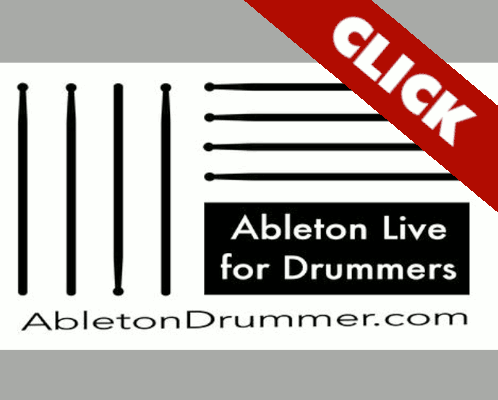 This is a very good starting point for drummers who are using an electronic drum kit or a hybrid set-up. It covers MIDI and audio connections, MIDI recording and looping and how to fire loops and samples via your electronic or hybrid drums.
---
---
SPD-SX with Ableton Live online course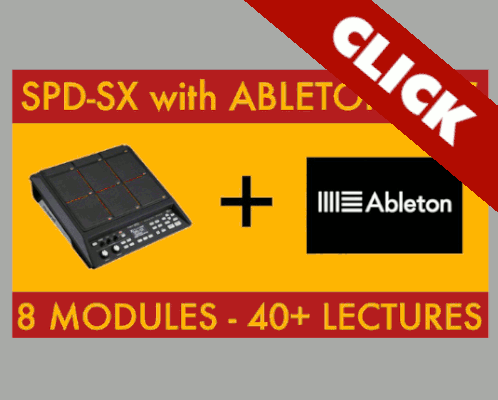 The Roland SPD-SX is probably the most used electronic drum pad especially when it comes to live music performances. There are several ways on how to integrate the SPD SX with Ableton Live and there are quite a few specials which not many people are aware of. This course will give you a full overview of all possible set-ups for the Roland SPD with Ableton Live and will help you find the one which will work for you.
---
MIDI Remote Ableton Live via electronic drum pads
You can control Ableton Live via electronic drum pads – start and stop backing tracks, mute and activate tracks, change songs, (de-)activate the metronome etc. All of this can be easily archived but Ableton Live's native MIDI map function is limited. Often drummers want more functions and flexibility and create control presets. I created a collection of Max for Live devices which are giving drummers more advanced controls. This course provides those devices, tools and the knowledge on how to set this up.
---
Of course not all questions can be covered by online courses. However online courses can be a great starting point to get familiar and to start out. If you want to dive deeper into a subject or have some special requests: You can book me for 1-on-1 online lessons as well here.