The best way to install Max for Live devices would be to save those into your User Library. Per default downloaded Max for Live devices will be saved in your "downloads" folder of your operating system. First open the download folder of your OS and locate the .amxd file. (This is the file format of Max for Live devices.) Then just drag and drop the .amxd file (=file format of M4L devices) from your download folder into your "File Browser" in Ableton Live.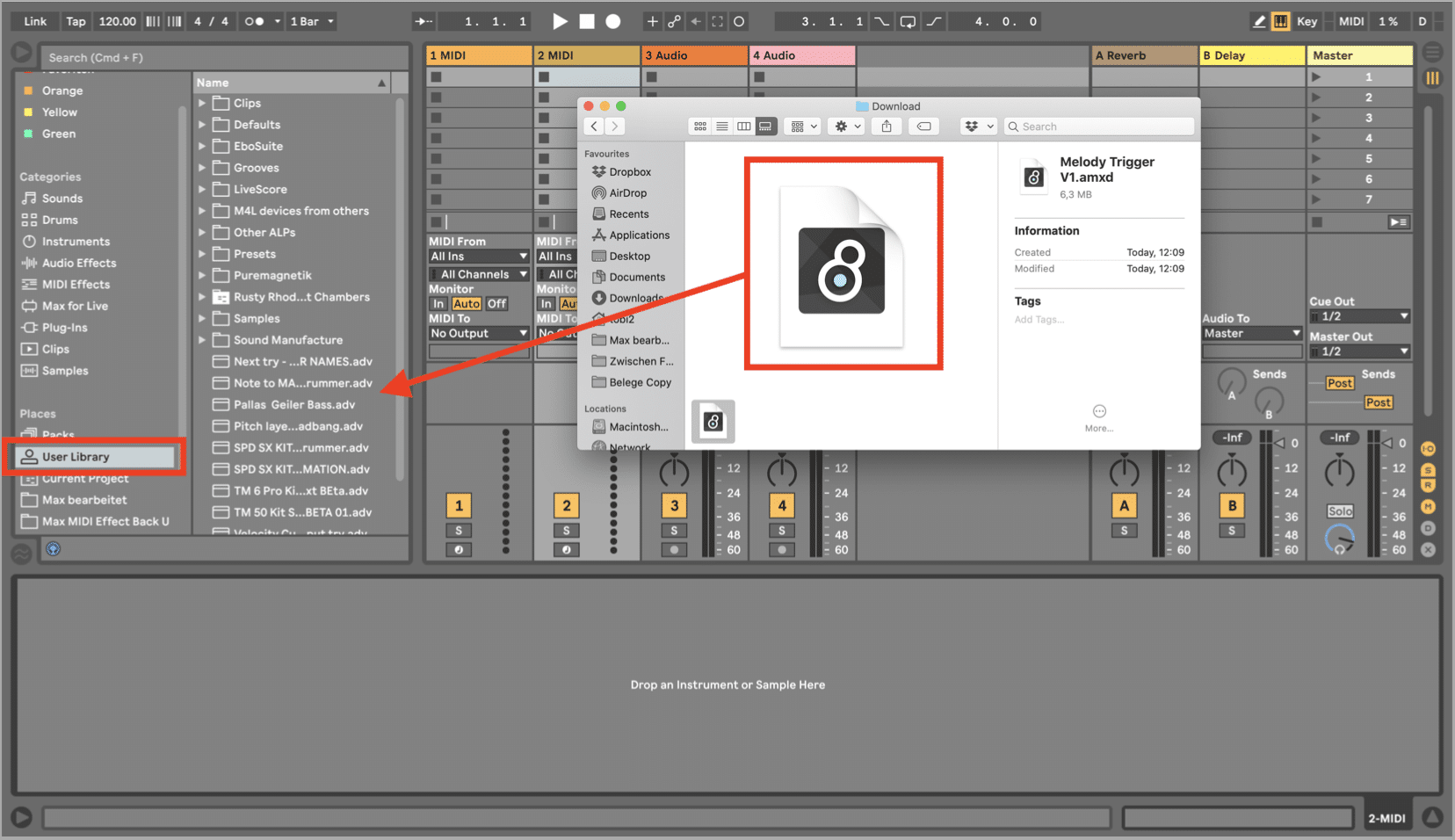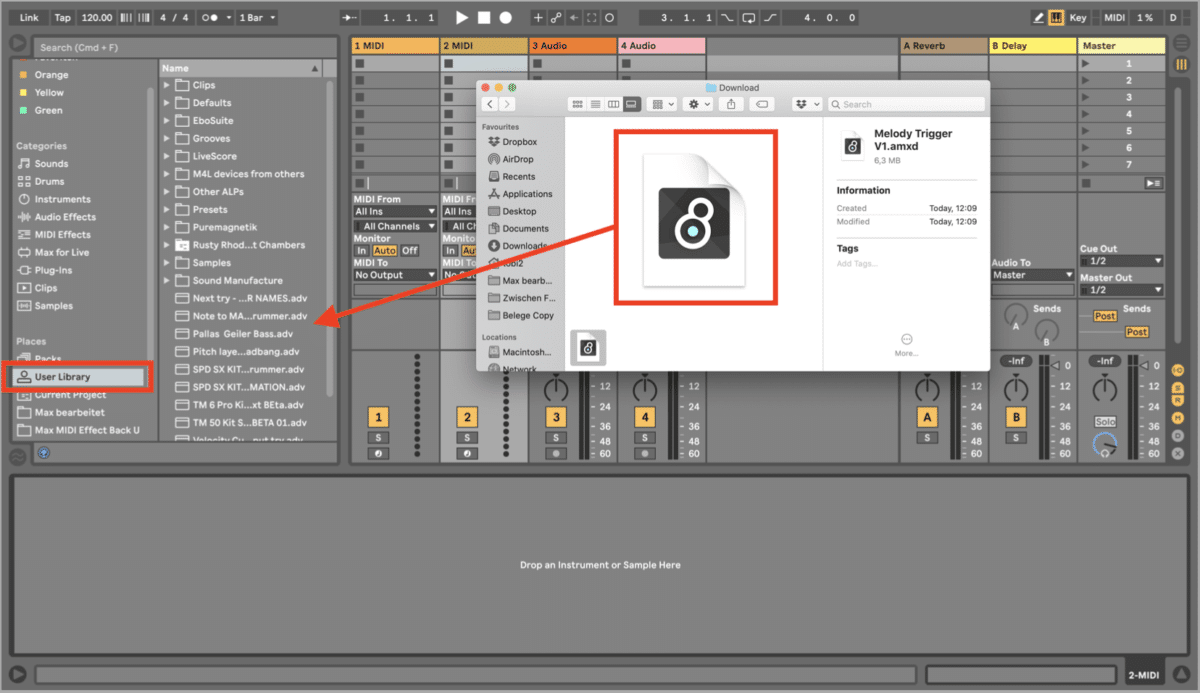 Open Max for Live devices
Select the M4L devices from your User Library when you want to use them in an Ableton Live set.
Important: When you use a M4L device in an Ableton Live set it will be 'grabbed' from where it's stored. It is not included per default in your Ableton Live set. This is the same for external samples, presets and so on. As soon as you move those files, the file-path on your computer changes. The file won't be found by Ableton Live per default anymore.
This is why I advice you to install Max fo Live devices in your User Library directly. Of course back-ups of your files and OS should be happening on a regular basis. Make sure you could re-install everything e.g. if you migrate on a new computer.
It would make sense to create one (or more) custom folders to keep things clean and structured. You can create new folders in your User Library via right-click and select "New Folder".
How to get (free) Max for Live devices.
You will find an article on how to get Max for Live devices on my second here.
MORE MAX FOR LIVE DEVICES!
Max for Live devices are not opening – why?
Not all versions of Ableton Live allow the full use of Max for Live. Only the Ableton Live Suite version includes Max for Live. You can as well buy it as an add on for the Ableton Live Standard version.
Standard + Intro Version
From Ableton Live 11 onwards you have only some Max for Live devices included in Ableton Live Intro + Standard. However you can just access this selection of the included Max for Live devices. You can't use third party devices or create your own. You could say you have a very limited 'Intro' version of Max for Live only.
What is an AMXD file?
The file format extension for Max for Live devices is ".amxd". Max for Live files first show their names and after that you will get the .amxd e.g.: NameOfDevice.amxd. When you want to open the .amxd file you need to open it inside of Ableton Live. Just double click on the file would open up MAX and not Ableton Live and right-click + "Open in Ableton Live" will not work either. To be able to open a Max for Live device, you want to drag and drop the .amxd file onto a track in Ableton Live.
---